Year in Review - Annual Reports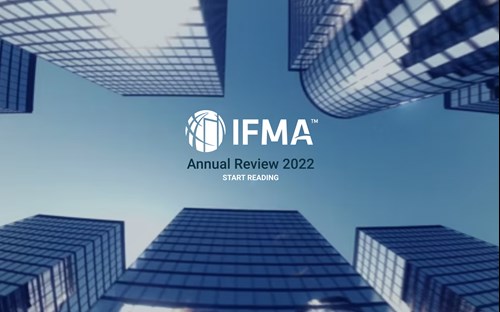 "The weight of actual crises our world has faced could have flattened us; instead, it has inspired courage, understanding, resourcefulness, reform, creativity, invention. It has produced real change. For IFMA, it was an urgent call to action, ensuring that our community had what it needed to understand and adjust to new expectations. With the support of our members, partners and sponsors, who not only stayed the course but joined us in developing useful tools, offering much-needed thought leadership and advocating for the industry, IFMA is stronger than ever."
– Peter Ankerstjerne, MBA, COP, IFMA Fellow, IFMA Past Chair
---
Full PDF versions of the IFMA Year in Review: Annual Report archives from pr​ior years are available for download in the list to the right.