Corporate Sustaining Partners
Thought leaders and solutions providers for the facilities management industry.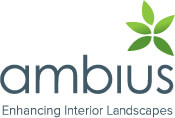 Visit Website
Contact
+1-888-446-5491
Email
Ambius
Partner Since 2008
Ambius is the world's leading designer of healthy commercial spaces through plants, hygiene, and scenting solutions. Ambius offers services for interior and exterior landscapes that focus on healthy building strategies. 
Industry
Interior Design
Landscape / Maintenance / Plants / Services / Supplies
Office Products/Accessories
Plants/Plant Care
Sustainable Products/Services
Wall Systems
We are here for you
Meet the CSP team dedicated to ensuring you get the most out of your partnership.
Kim Coffey
Senior Director,
Sales and Corporate Partners
Ashley Tucker
Director, Marketing
and Communications
Alyssa Kirkman
Marketing Manager,
Membership
Cassandra Warholak
Partner Support
Specialist