Corporate Sustaining Partners
Thought leaders and solutions providers for the facilities management industry.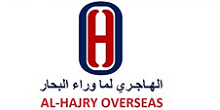 Visit Website
Contact
00966 13 8265555
Email
Al-Hajry Overseas Co. Ltd.
Partner Since 2019
Al-Hajry Overseas Co. Ltd. provides FM services including conventional hard and soft works, smart solutions and green building concepts. We manage hospitals, recreation fields, residential cities, hotels, offices, complex, data centers, parking garages and educational facilities. As a leader in sustainability, we produce quality solutions that support clients' activities, reduce business costs and add value to operations. 
Industry
Plants/Plant Care
FM Services
Waste Management
Janitorial Services / Cleaning Products
FM Providers
Facility Management
HVAC/Indoor Environmental Quality Solutions
Pest Control
Building Maintenance/Supplies
HVAC/Controls
Janitorial Services
Landscape / Maintenance / Plants / Services / Supplies
Security
Security/Staffing Services
Windows/Cleaning
We are here for you
Meet the CSP team dedicated to ensuring you get the most out of your partnership.
Kim Coffey
Senior Director,
Sales and Corporate Partners
Ashley Tucker
Director, Marketing
and Communications
Alyssa Kirkman
Marketing Manager,
Membership
Cassandra Warholak
Partner Support
Specialist