Keep meetings private - Introducing the new Qt® Conference Room Edition
MilliCare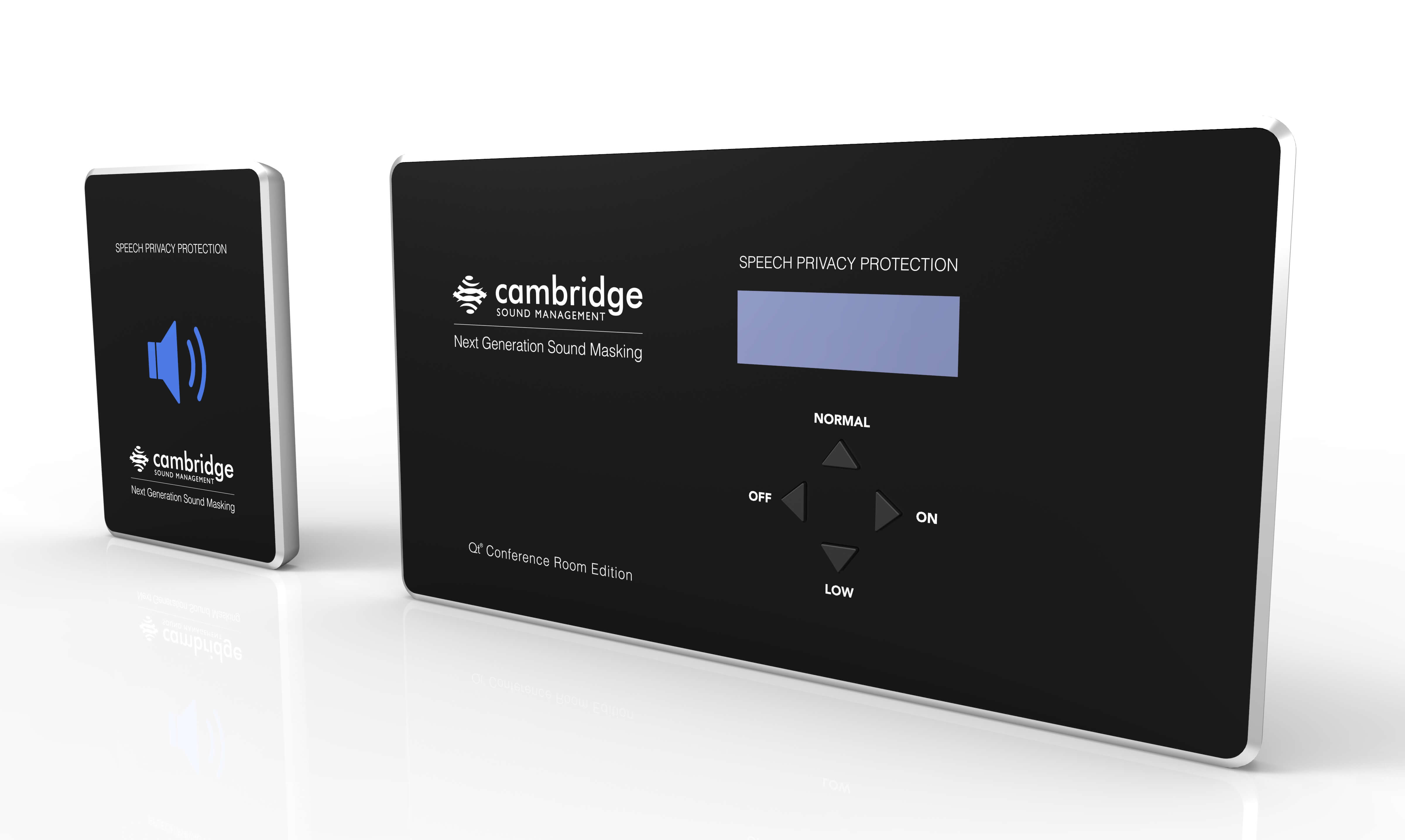 From Cambridge Sound Management, Inc., the leaders in commercial sound masking comes an innovative direct-field sound masking solution designed to protect speech privacy in conference and board rooms.  In today's modern office, speech privacy is often overlooked.  The Qt Conference Room Edition uses performance driven sound masking to ensure private conversations remain private by covering up human speech. 
It's sleek, modern design allows users to keep the design style of office conference rooms while boosting the sound privacy level – and saves on expensive renovation costs that would have to be otherwise untaken to achieve proper speech privacy. 
The Qt Conference Room Edition powers a series of sound masking emitters placed outside of the conference room and two lighted privacy signs to indicate when the system is running.  Designed for office workers, the Qt Conference Room Edition is extremely simple to operate.  Easily turn the Qt Conference Room Edition on, off, or adjust the sound masking levels.  The module and signs provide clear indication that the system is activated and your conversations are private. The emitters outside of the conference room mask conversations taking place in the conference room, reducing the ability of those outside to overhear those conversations, without disturbing normal face to face communications outside the conference room. Barely noticeable, the sound masking sounds like light air flow to occupants of the office, with its added sound optimized to cover human voices.  The result is protected speech privacy for the conference room participants.
Easily installed by a professional AV installer, the Qt Conference Room Edition is a must-have product for today's conference rooms.
To learn more please visit www.cambridgesound.com or call 800.219.8199.