New Pig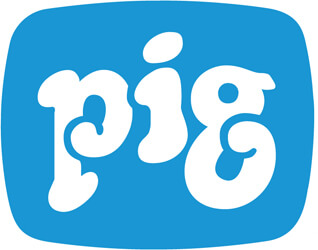 New Pig has better solutions for the hassles and headaches you face every day.
We SOWlute you, fearless facility managers. From managing the routine nuisances to resolving the next big crisis, you never know what the next task will be on your to-do list. Day in and day out, it's your job to make good decisions quickly and it's our job to help you do yours.
That's why every product we design is to make your job easier. Our innovative solutions are geared for fast, efficient results that can help you save money, minimize risks and get stuff done. Our customers love PIG products because they really work. 
New Pig [www.newpig.com] offers the world's largest selection of absorbent mats, socks, booms, pillows and wipers, as well as proven products for spill control, liquid management, material handling, personal protection, liquid filtration, maintenance, and workplace safety. PIG products have been used to keep workplace environments clean and safe in more than 300,000 industrial, commercial, utility, institutional, military and government facilities in over 100 countries.
When you choose New Pig, you're not only partnering with problem-solving experts, but also with a knowledgeable and highly trained service team. 
And here's the kicker — every transaction is risk-free. Guaranteed.  If you're not happy, we'll refund every single penny, including shipping both ways. Zero risk. No guff. All good.
It's time to try New Pig. Let us help you find cleaner, safer, better ways to work.  You deserve it.